After 33 years of sitting on the shelf, NewK has released 2 full length albums recorded in 1986, both physically & digitally, on CD Baby!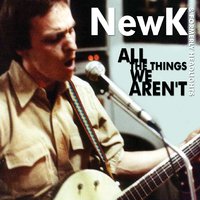 The first, NewK with Formerly Headlights: All the Things We Aren't is a collection of 13 original songs written for his 4 piece rock band of the time.
Available now, click here to purchase!
Full tracks are available for preview or you can check them out on Youtube.
---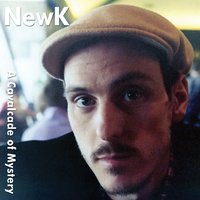 The second, NewK: A Cavalcade of Mystery is a cycle of "art songs" for solo piano and vocals, all by NewK, except for 5 tracks with an additional vocal part by James Harris of Gruft & NewK.
Available now, click here to purchase!
Full tracks are available for preview or you can check them out on Youtube.
---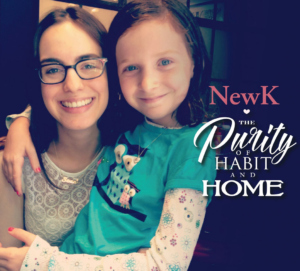 "So impressed by your writing and beautiful singing and playing. I love your singing so much, your emotion and connection to the lyrics and stories. Love the dedications too." – Luciana Souza

"This is really beautiful music. Great chord changes and melodies. 'Like the lyrics too. I've known NewK for over 10 years now and had no idea he was this kind of a musician. I'm very impressed." – Jon Cowherd
"An artist who I have loved for a very long time has released a touching and wonderful new EP. NewK explores life and love through an astonishing array of melody, harmony and key changes that continually challenge, surprise and delight. John lives with sincerity which communicates in every moment of this music. Please take a quiet moment and listen to songs straight from a beautiful heart." – Anita C. Smith: Denver, CO
What people are saying about NewK: The Purity of Habit and Home!
This 6 song CD is now available on Amazon Prime, CD Baby, iTunes and you can preview all 6 tracks in their entirety on YouTube.
NewK's 6 song CD follow-up to The Purity of Habit & Home is currently in production and is scheduled for a Spring/Summer 2020 Release – physically & digitally through CD Baby. Stay tuned for updates.
Please check out the music and let us know what you think. Post your comments on NewK's page on Facebook.
Brotherly Love,
-NewK-
---
Exciting news!…
My friend, cool musician, and awesome spirit, Trevor Exter has chosen me as a featured artist for an installment of his very hip podcast, Play It Like It's Music.
Trevor came to my home about a year ago and we talked for nearly 2 and a half hours. He's done a masterful job of editing it all down into a 45 minute aural history of my life in music, including a couple of tunes captured live in my JC music room.
I'm very proud and humbled to have been selected. To put it in a perspective, Trevor's previous guests have included the likes of Richard Julian and James McBride!
Special thanks to those fellow artists and friends who popped up in our conversation: Jonatha Brooke; Becca Stevens; James Gruft; Vince Bell; and all the countless creators who have inspired me throughout my journey.