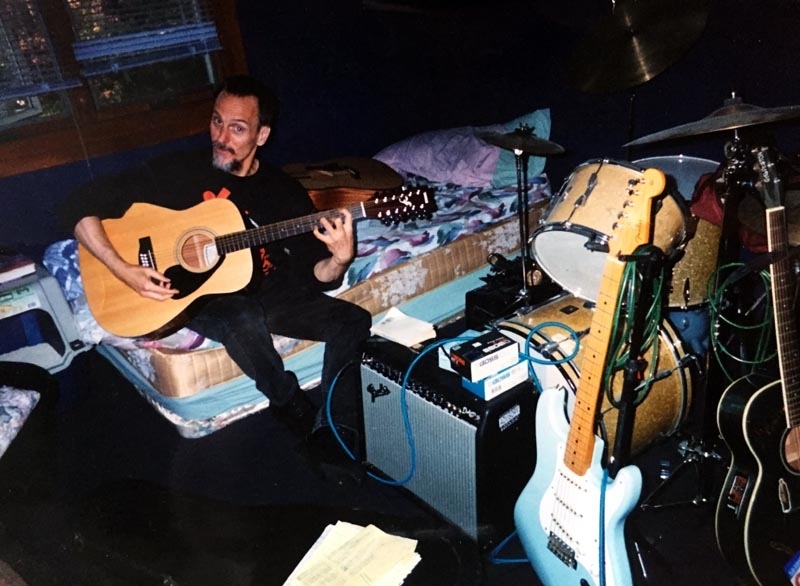 My life as a creative artist began at the age of 9 when I first received a snare drum and a single cymbal and started singing with kids in the neighborhood. At 12 I began my journey as a composer, writing songs while still attempting to teach myself how to play the guitar. I took a similar path with the piano at 14, developing my own harmonic language by trial and error and using the instrument as a medium for further development as a writer.
My "formal" training was in the form of vocal work throughout high school: Chorus, Madrigal, Barber Shop Quartet & musical theater! As a college student I earned a few bucks by playing the "coffee house circuit" as a singer / songwriter opening for both local and national Artists including: Vince Bell, Guy Clark, Lightning Hopkins and Willis Alan Ramsey!

I went on to play in various groups within both the jazz and rock genres throughout the 70's & 80's while also bringing my musical experiences to theater in the form of: sound design; performing as both an actor & musician; directing/producing and composing original music. I continue to write music both in song form (words & music) and instrumental works and am currently developing several recording projects as both a singer & songwriter.
---
The lion's share of my professional experience has been in the Sales & Marketing of Music: half a dozen years in Music Retail (1976 – 1982); 28 years (1982 – 2010) with the same company (Polygram / Universal) in the Recording Industry in Sales & Marketing; and for the last 8 years, working in non-profit broadcast Media (Newark Public Radio, Inc.  / WBGO Jazz 88.3 FM), first in marketing, then development, most recently as the Director of Individual Giving.
During the last part of my career as Senior Director of Marketing for Verve Records, I was the in-house producer of various visual marketing tools including: Music Videos; EPK's; Bonus content for CD releases; promotional videos and Television & Radio spots. Please click on this hyperlink to check out my Vimeo page.
I have also had experience in record production, working with composer/saxophonist Jane Ira Bloom on the Modern Drama and Slalom albums, and with composer/pianist Michael Wolff: on the first Wolff/Clark Expedition album; Co-Producing his first ever Solo Piano album, Zenith;  co-producing his most recent trio recording, Swirl. Michael & I are about to embark on his next recording, another trio album.