NewK: A Cavalcade of Mystery
NewK: A Cavalcade of Mystery
After 33 years of sitting on the shelf, NewK has released: NewK: A Cavalcade of Mystery.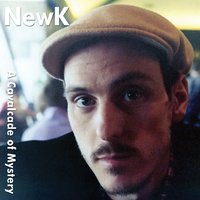 Recorded in 1986, it is now available both physically & digitally, on CD Baby!  A cycle of "art songs" featuring solo piano accompaniment and overdubbed vocals, the material, written in the 70's & early/mid 80's, reflects a wide array of influences including: Joni Mitchell; Jack Bruce; Laura Nyro; Charles Mingus; and Henry Cow.
Full tracks are available for preview on CD Baby or you can check them out on Youtube.